Learn English with Fáilte Isteach
Our free conversational English classes are provided by local volunteers and our door is always open to new students. Joining a Fáilte Isteach class is simple! Read our step-by-step guide to find out more and click to discover groups in your area: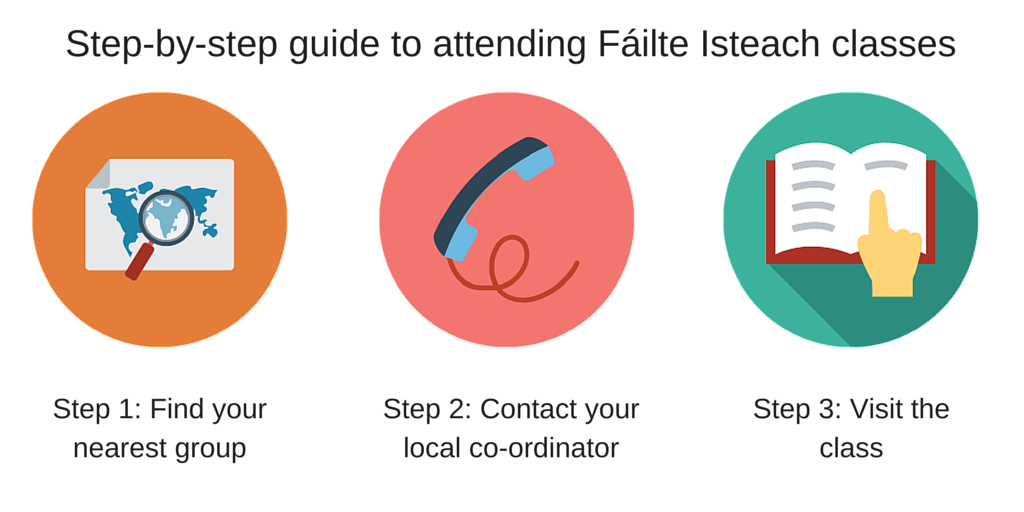 People attend Fáilte Isteach classes for a variety of reasons:
To improve their English comprehension, and their speaking and writing skills.

To access assistance with form filling, writing CVs and drafting letters.

To increase their opportunities to gain employment.

To make day to day tasks, such as shopping, banking, general interacting with the community, less stressful.

To meet new people and make new friends within the project itself, and in the wider community.