Fáilte Isteach reopening guidelines [updated October 2021]
Fáilte Isteach can now resume face-to-face indoor classes but reopening is dependent on your venue.
Details and the steps involved in beginning face-to-face classes are outlined in full below - click the green drop downs to find out more.
If you decide not to resume face-to-classes, online classes may be explored where possible. Further online support and training can be scheduled for all groups who wish to avail of digital support.
Fáilte Isteach aims to allow those who would like to work online to do so and support the introduction of face-to-face classes where safe to do so. The health and safety of all participants is of paramount importance and guides every decision being made about Fáilte Isteach classes.
Please note: No group is obliged to start up face-to-face or online - the comfort of participants and tutors is of utmost importance to us. We will monitor and adapt our approach as circumstances change across the country in line with public health guidelines.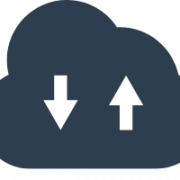 Download the complete folder of all supporting materials for reopening
All of the documentation noted within these guidelines as provided by Fáilte Isteach for coordinators and volunteers are listed below.

• Fáilte Isteach COVID-19 Policy Statement
• Pre-Return to Volunteer Risk Assessment COVID-19 (Volunteer Ireland)
• Return to Volunteer Induction Meeting Checklist (optional)
• Volunteering Safely During COVID-19
• Your Wellbeing as a Volunteer During COVID
• Postponing your Fáilte Isteach Group – How to communicate with your volunteers
• Printable contact tracing log sheet