The Department's 'Getting Citizens Online Programme' is, in line with the National Digital Strategy, focused on encouraging and empowering citizens to participate fully in Ireland's digital economy and society.
As part of our involvement, Third Age are running classes in locations around the country including our head office in Summerhill, Co. Meath and Seniorline head office in Amiens St., Dublin 1.
The profile of the participants is 'non-liners' who have no experience in the online use and who are perhaps apprehensive about taking the first step to getting online and involved.
Trained tutors, learning tools with full support and back up will be provided. The training course for participants is 10 hours, covered over a five week period, with classes for 2 hours each week. There is a maximum of 10 participants on each course.
The 10 hour course is free and will be informative and fun.
Become a Third Age Volunteer Tutor and use your skills to help others who have no experience of the internet, Skype, online banking and shopping and much more.
If you are interested in joining a class as a learner or getting involved as a volunteer tutor, contact us at nationaloffice@thirdageireland.ie or on 046 955 7766.
Find out more about attending a class in one of the locations below by getting in touch. Some of our classes are full at the moment, but we are accepting participants onto our waiting list.
Call us on 046 955 7766 or email nationaloffice@thirdageireland.ie
Dublin
Raheny
Woodbine Community Centre, Raheny, Dublin 5
Monday 15 January 2018, 10:30am - 12:30pm
Clondalkin
Clondalkin Library, Clondalkin, Co Dublin
​Monday 22nd January 2018, 12.30pm – 2.30pm
Kildare
Kill
Kill Active Retirement, Kill, Co. Kildare
Wednesday 10 January 2018, 2pm - 4pm
Kildare
Aras Brid Parish Centre, Kildare, Co. Kildare
Thursday 11 January 2018, 10:30am - 12:30pm
Meath
Johnstownbridge
Hamlet Court Hotel, Johnstownbridge, Enfield, Co. Meath
Monday 8 January 2018, 12pm - 2pm
Westmeath
Mullingar
Mullingar Library, Mullingar, County Westmeath.
Tuesday, 24 January 2018, 2pm - 4pm
Other venues due to start asap but dates to be confirmed are:
All Hallows Campus, DCU, Grace Park Road, Drumcondra, Dublin 9
Balbriggan Library, Balbriggan, Co Dublin
Castleknock Parish Centre, Castleknock, Dublin 15
Clane Parish Centre, Clane, Co Kildare
McAuley Place, Naas, Co Kildare
Navan Library, Navan, Co Meath
Ashbourne Library, Ashbourne, Co Meath
Wicklow Active Retirement, Wicklow Town, Co Wicklow
Session one
Session two
Session three
Session four
Session five
Course outline
Session one: Introduction to the internet
Understanding the internet
Getting online
Using search engines
Staying safe online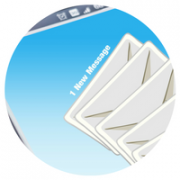 Session two: Introduction to email and online services
Introduction to email
Government services
Conducting everyday transactions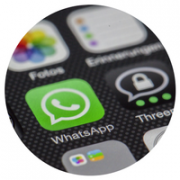 Session three: Video calling and apps
Skype and other video calling services
Introduction to mobile apps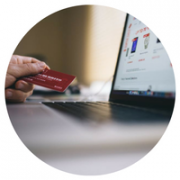 Session four & five:
Choose two of the following:
Government online services
Video, TV and radio online
Shopping online
Online banking basics
Revision of a topic from a previous session