Age is no barrier series: Avril Walters, a Seniorline volunteer
Posted on 3rd February 2023
Third Age, a member of The Alliance of Age Sector NGO's that recently launched a campaign to combat ageism which categorises and divides people, leading to harm, disadvantage and injustice. One way to change public thinking is to illustrate the diversity of older people and how they are continuing to contribute to society. Third Age profiles some of our older volunteers who prove that age is no barrier to activism, wisdom and an optimistic attitude to life.
82 year old Avril Walters who lives in Clonard, Co Wexford was born in London and describes herself as a war baby. 'I remember the sound of bombs, going down into the air raid shelter, the kindness of people to each other in those tough times. I think people have shown the same kindness to each other during these days of Covid-19', she says.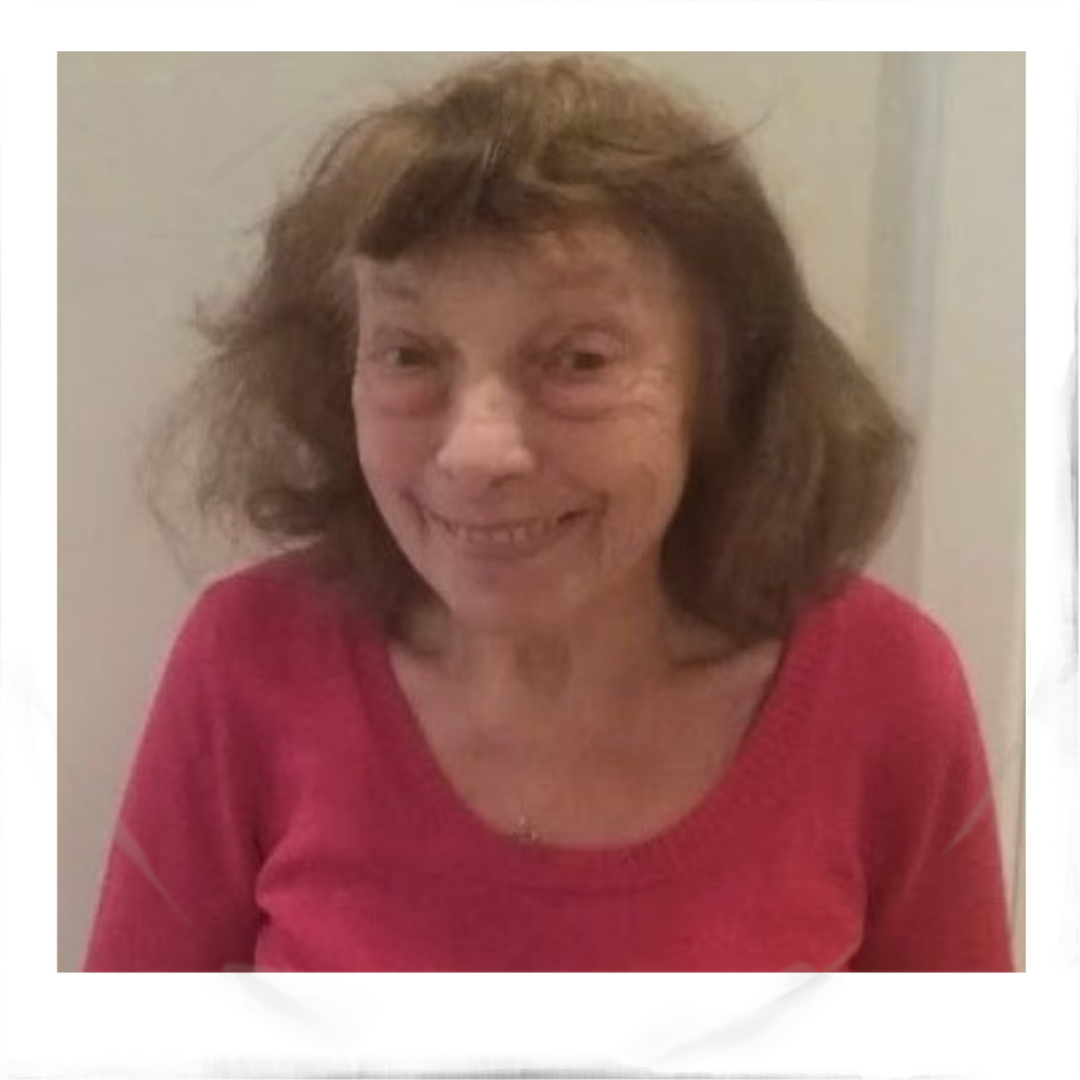 She worked in journalism in London, met her husband Liam there, married, and moved to Wexford while expecting her daughter. 'It was a huge change. I had to dig deep, and at times, I'm still digging! I felt very isolated at the start with my family in the UK, leaving a busy city for a quiet rural setting.' She supported her husband in his property business while raising their daughter.
In the early days of Covid, she was part of a group welcoming Ukrainian migrants to Rosslare Harbour. These days she volunteeers part-time as an assistant guide at Johnstown Castle, Co Wexford, and is also one of 3,000+ older volunteers who deliver Third Age national programmes. Avril works regularly for SeniorLine, Ireland's national confidential listening service. 'I thought there was a niche for me, to get involved, to see if I could contribute to people out there who needed to talk', she said.
'Some callers can be pretty desperate, and it is good to be there for people, they need it. They are often on the edge, they are lonely and reaching out for contact'.
How does volunteering help her? 'The very fact that you are there, available for people to come through to you helps. SeniorLine is a very valuable service. We don't give advice, but being able to have a discussion is very helpful for someone who has a problem, and at the end they sometimes have latched on to their own conclusion on what to do' she said.
Avril has not personally experienced ageism, and salutes the care in the community for those older people who need special services. However, she finds that societal perceptions of older people can also be very negative in terms of their abilities. 'Older people have a lot to contribute but this is not always seen. We don't need to be shoved into a nursing home, or to sit quietly in a dark corner. Seeing older people in this way is wrong, and we are all the poorer for it. Older people need to be portrayed in a more positive way. We need to try things, we can do it. Sometimes all we need is encouragement, to be given a little boost. Like very many older people, I still have a contribution to make', she says.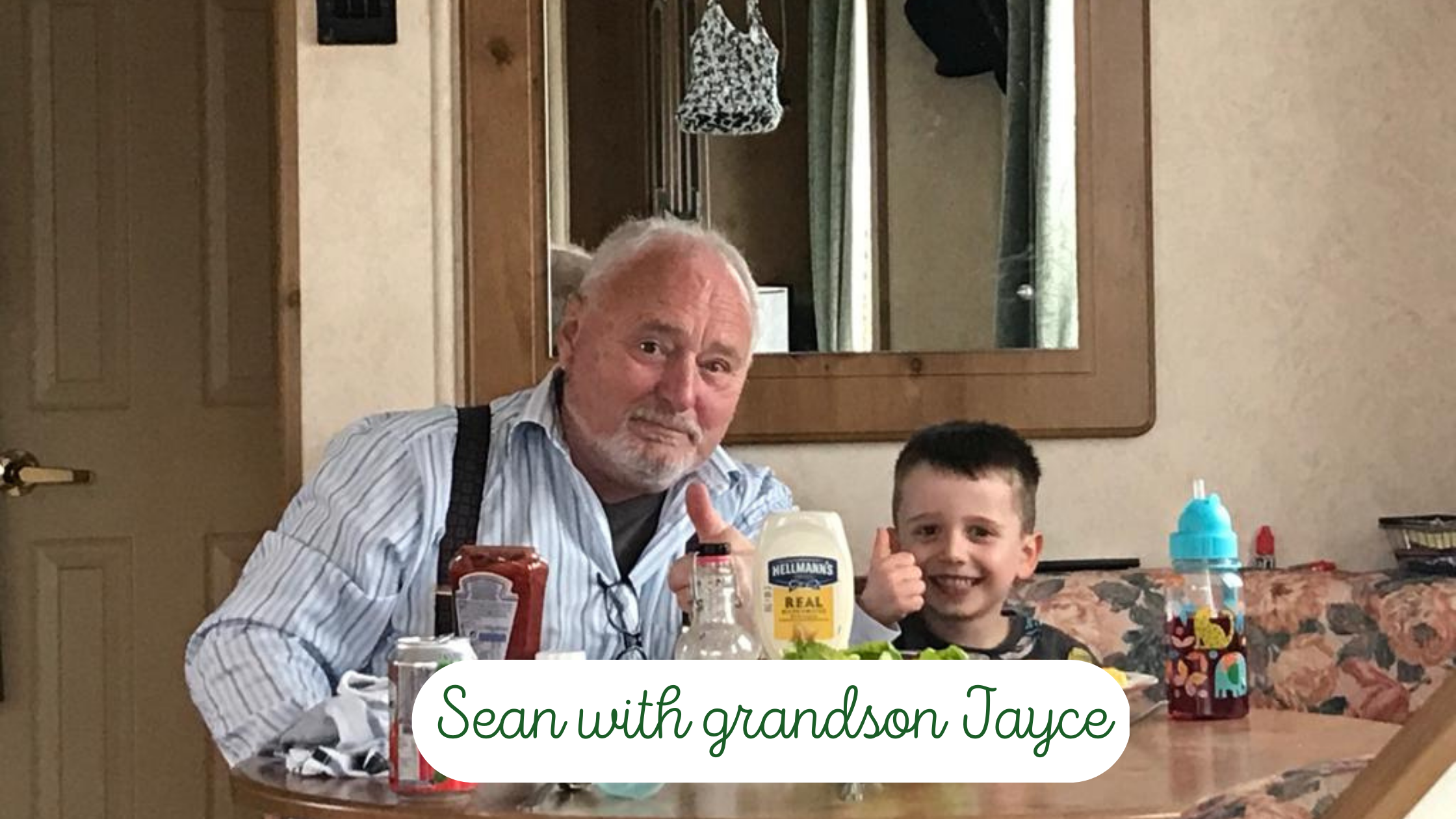 Sean Murray may not have invented the quality of positivity but he certainly exemplifies it: 'I never thought about it. I was always a person that achieved anything I wanted to. I didn't like school at all, the regime did not suit me and I was a bit of a brat. I left after Junior Cert, we had riding schools and I want to work with horses.
'I loved the horses. I had a magic connection with them. They taught me patience and empathy. If you are kind to a horse and understand them, they will do anything for you. After my relatively bad experience at school, working with horses gave me confidence and self-belief' he says.
Sean is 68, he lives in south county Dublin, and family has always been very important to him. 'I had a great relationship with my Dad, but it was my Mum who gave me the get up and go', he said. After a series of jobs, he was selling advertising space for a property publication when he spotted a gap in the market - an advertising agency for developers selling space to media. 'It was very successful. It was about doing the right things at the right time and talking to the right people. At age 32, I was bought out by a company marketing global properties, so for 25 years I travelled around the world, intensely rewarding, before realising my ambition to retire at 55!'
Sean volunteers for SeniorLine's telephone service. 'Some callers can be a bit cranky, but there is a huge value in listening and helping them feel heard. Sometimes, that is all people need', he says.
His own positive attitude is in sharp contrast to the way older people can be seen. 'As a society we are very ageist. We can be talked down to as if we are incapable, there is a lot of prejudice and negative perceptions of older people. To combat ageism we must educate people to be positive and steer negative thinkers in a better direction, because someone who feels positive about themselves will be positive towards others also', he says.
Sean's sunny outlook was severely challenged in recent years when he contracted pancreatitis and was hospitalised for seven months. 'I was at the pearly gates a few times. I had to learn to walk again, first with a Zimmer frame, then with crutches. I am still on medication but 98% better' he says.
The retirement years have otherwise been good. Music is a constant pleasure, Sean plays the guitar, paints, and is a loving grandad. And more opportunities for friendship. 'One of his friends is a man with a severe disability. He is a tremendous character with a great sense of humour, he never talks badly about people and never complains. I really admire him', says Sean.
Learn more and download the full report and executive summary
The Alliance represents the collective thinking of seven significant NGOs working in the age sector, uniting their learning from working with the diversity of older people and the issues that older people face. The seven-member organisations are Active Retirement Ireland, Age & Opportunity, ALONE, The Alzheimer Society of Ireland, Irish Hospice Foundation, The Irish Senior Citizens Parliament and Third Age.