Being positive in tough times – how to cocoon well
Posted on 20th March 2020
Keep to a routine as far as possible. Rise at your usual time, always with something to look forward to - a nice breakfast, a favourite radio programme, a later phone call.
If sitting, get up move around the house every 30 minutes. Tune in to an online exercise video, Age & Opportunity's Movement Minutes - a 15 minute seated physical activity session for older Adults or build in some bending or stretching you can do in safety.
Don't underestimate the value of prayer, meditation, mindfulness, some spiritual or uplifting reading and poems.
Cleaning, dusting, vacuuming, and polishing will keep you moving and reduce virus likelihood and gives you a safer environment. Do a bit of spring-cleaning and decluttering each day.
Stay connected with family, friends, neighbours by phone, text, email, WhatsApp or Skype.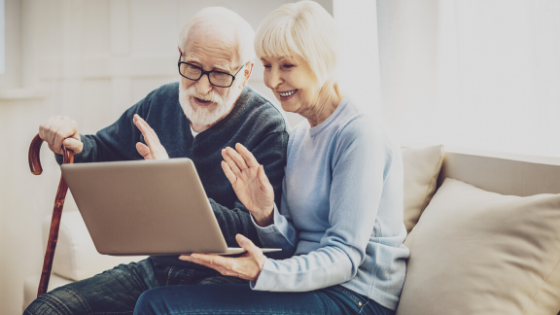 Stay in touch with current affairs with radio, TV or online. If you feel overloaded with negative headlines, take a rest, and listen to some pleasant music instead. Reconnect with a favourite novel and lose yourself in the story.
Eat as nutritiously as possible. Don't skip meals. Have some staples in stock such as soups, tinned goods, rice, pasta. Comfort foods such as stews, casseroles, shepherd's pie DO give comfort. Have fresh or tinned fruit each day.
Take a quiet walk each day if you can and get into the garden or work with nature.
Keep your brain active too. Read, do puzzles, sudoku, crosswords, start a big jigsaw, write some letters or cards to old friends, begin a diary or daily journal.
Use your creativity and bake, paint, knit, crochet, sew, or write a short story.