Posted on 28th January 2019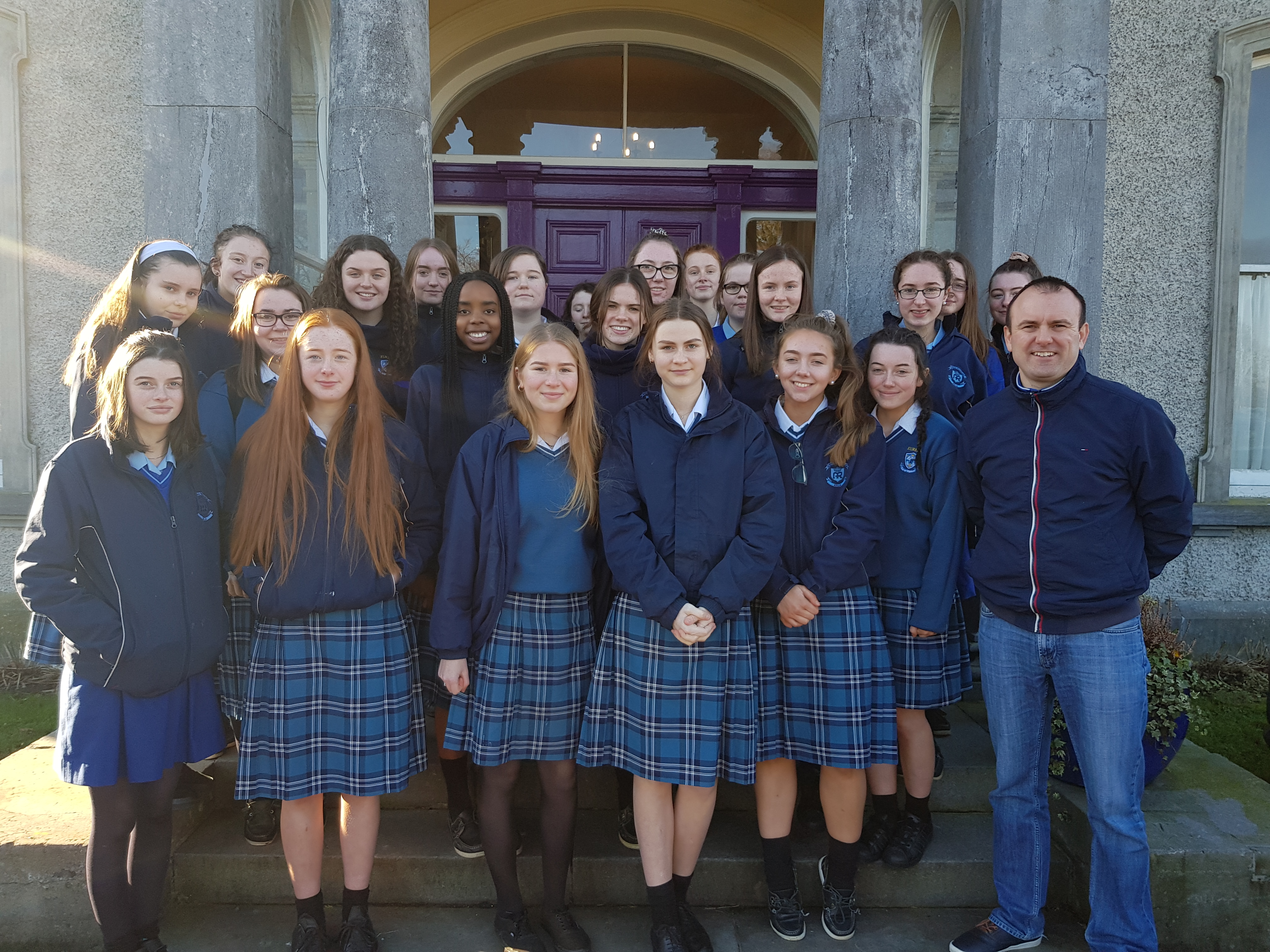 Transition Year students of Eureka Secondary School, Kells, will this Friday launch a new social inclusion programme that aims to connect both young and old in the local community. A Coffee Morning to launch the project takes place at 11am in the Headfort Arms Hotel and all are welcome with donations on the morning going towards 'Third Age'; a senior citizens charity organisation based in County Meath.
Entitled 'Never Home Alone' the 8-week programme will see TY students take part in various activities with older people to help connect the generations and address the issue of loneliness and associated mental health problems.
'Loneliness is a major issue in Ireland today and there are profound physical and mental health problems that are exacerbated by loneliness' stated Mr Stephen McKee, the Teacher who is overseeing the project.
Nora Barry, student Project Manager, said: 'Loneliness is one of the most unrecognised health crisis of modern times. We have more opportunities to connect to one another through technology than ever before. However, in this the most interconnected period in history, people are lonelier than ever. All medical and scientific research shows that loneliness is as fatal as smoking 15 cigarettes a day, making it more dangerous than obesity.'
'For our Transition Year Young Social Innovators project, we want to raise awareness of the negative health implications of loneliness. We want to engage people who may be lonely or at risk of being lonely, and encourage them to get active, meet people and get support. We also want the Government to allocate specific funding for community initiatives to combat loneliness.'
'We all have a responsibility as citizens to help the vulnerable too. That is why as a class, we have decided to put together an initial 8-week Programme of Activities to engage with older people in our community one day a week. Each week we will meet with the group of older people and do a range of activities; ranging from us teaching senior citizens how to use the Internet; dancing, bowls, Arts n' Crafts, music bingo, to the senior citizens teaching us students how to cook!'
'We are all looking forward to a very enjoyable Programme, after which we hope to put in place a set programme that can be put in place in every Transition Year programme around the country. We look forward to seeing young and old at our Coffee Morning this Friday at 11am in the Headfort Arms Hotel, Kells and we are delighted to run this as a fundraiser for Meath-based charity for Senior Citizens, Third Age.
Students ran a very successful brain-storming Workshop in their school before Christmas with the support of Catherine McGuigan of Age Friendly Ireland; Aine Bird of Meath County Council; Sergeant Dean Kerins, members of the Meath Older Persons Council, Shane Carolan of Prosper Meath and local Kells Councillor Sarah Reilly. 'We are grateful for all the support we are getting with the project' concluded Mr Stephen McKee.