Join in the conversation. It could lead to a transformation...
Posted on 22nd September 2016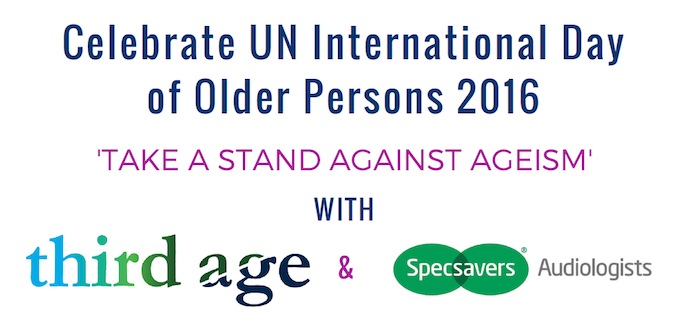 Since Third Age launched Operation Conversation in 2013, more and more people are realising that it's good to talk.
Keeping in touch has known benefits for body mind and spirit. Even a brief exchange such as greeting each other can give a warmer start to the day. Deeper conversations can be emotionally nourishing, maintain friendships, sort problems.
It was out of this realisation that Third Age launched Operation Conversation, a national campaign to promote face to face contact. While it could be said we have never been so connected due to modern technology, there is also an acknowledged epidemic of loneliness in western culture. Loneliness has been linked to physical and mental health problems, and a UK survey found that social isolation among older people was associated with increased risk of death, (English Longitudinal Study on Ageing 2013)
So just as Operation Transformation is helping to get Ireland moving, so Third Age's Operation Conversation is helping to get Ireland talking - with hopefully equally positive results across all ages.
To celebrate UN International Day of Older Persons on Saturday 01 October 2016, Third Age, in association with Specsavers, will host Operation Conversation in Albert College Park at Dublin City University (DCU), the world's first Age Friendly University. People of all ages are invited to take part in this inter-generational event, a free family fun day which aims to combat social isolation and promote greater understanding and respect between generations.
Legendary broadcaster Mícheál Ó Muircheartaigh will launch the event. Between 2-4pm, guests can look forward to a day of entertainment and activities including music, a photo booth, face painting and giant outdoor games. To encourage social participation, there will be jigsaws, crosswords and a word hunt with a prize for all participants along with a soap box based on the UN theme for 2016 'Take a Stand Against Ageism'. The impressive line-up of guest speakers includes Helen McEntee TD, Minister of State for Mental Health and Older People, Senator Frances Black, journalist and broadcaster Mary Kenny.
Third Age knows at first hand the value of the contribution of older people in their local communities. However, through our three national programmes – Senior Help Line, Failte Isteach and Sage, Support & Advocacy for Older People – we are also aware that older people can suffer from loneliness and isolation, particularly if they are ill, housebound, bereaved. or have few social contacts. So Operation Conversation began as a pilot project to encourage isolated older people to engage with their local community. The aim was to facilitate friendly contact for those who seldom speak to others in their day. The idea highlighted a real need, and in 2015 grew into a national campaign.
This is our second annual event in partnership with DCU. Last year we celebrated with a Walk in the Park. College students, staff, local older people, school pupils, Third Age members and friends walked the talk together. The weather was kind, and the conversation was canopied by trees in their autumn glory, glowing in yellows, oranges and reds, framed by a hazy blue sky.
We have never been connected to each other, thanks to modern technology, and lives are lived in the public domain as never before. Think mobiles, texts, emails, Facebook, Instagram, and an ever increasing proliferation of social media platforms. And yet there can be a value in talking face to face that the best screen time cannot always bestow. In spite of 24/7 availability to each other, very many people are lonely – not just older people, but people of all ages.
Contact kills loneliness and Operation Conversation is all about contact – between older people, between young people, between the generations, and within families and neighbourhoods. When placed against the potential destructiveness of loneliness, the value of positive conversation can be recognised for the powerful tool it is.
Join us, if you can, at DCU. If you can't be with us, you can still be involved in the spirit of Operation Conversation.
Phone your mum, dad, or grandparents
Visit an older neighbour
Get in touch with a childhood friend
Catch up with a former work colleague
Think of the people you've been meaning to catch up with 'Someday'
Make October 1 your 'Someday Day'
So join in the conversation. It could lead to a transformation.