Specsavers Irish Grandparent of the Year Awards 2017
Posted on 4th October 2017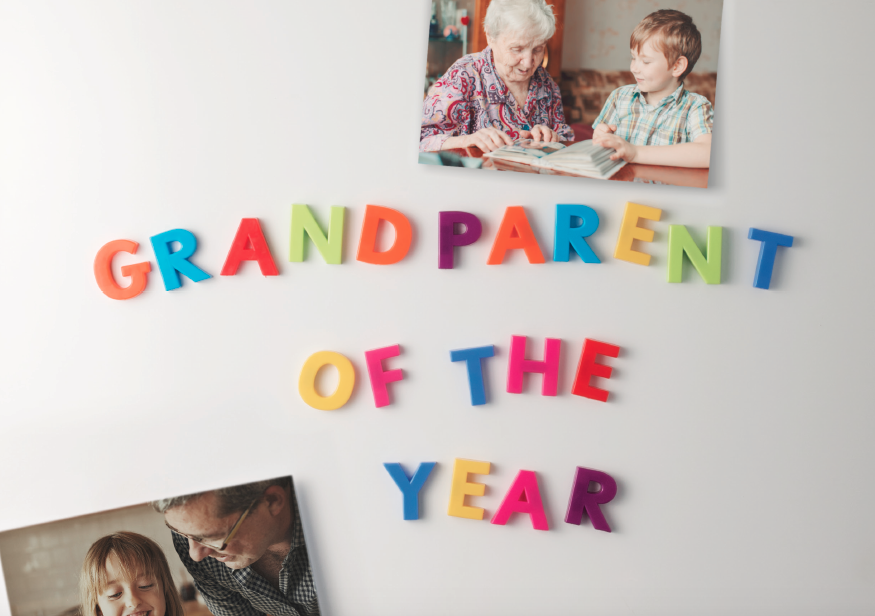 Third Age, as we know, celebrates that Third Age in life when you're not as young as you used to be, but are still discovering there are joys too in growing older. One of these is becoming a grandparent. It's often said there can be a special relationship between grandparents and their grandchildren – a bond, a natural empathy, and a deep love.
A grandparent often has time when Dad or Mum is very busy. A grandparent can introduce a new country to grandchildren – the world of yesterday, where life can sound novel and very strange.
('How did Gran manage growing up without a mobile?')
For grandparents, their grandchildren can provide happiness, fun, a reminder of the world of childhood, and a link with their own early years as parents.
So there are very good reasons why Specsavers Audiologists, in partnership with Third Age, has launched its second annual Grandparent of the Year Award. We invite you to tell us why you think your very special grandparent should be recognised as the best in Ireland.
How to enter
All you have to do is tell us why you think your grandparent is truly exceptional and should be recognised as the best in Ireland.
Make sure your entry is no longer than 500 words; 250 words are enough if you are under 12 years old.
Prizes
The overall winning grandparent will be crowned Specsavers Irish Grandparent of the Year 2017 and receive a trophy to prove it along with a €750 hearing voucher and a weekend away in Ireland. The lucky grandchild who nominated them also receives their very own iPad.
The winner will be picked from four regional finalists who will each receive a €215 Specsavers eyecare voucher, a bottle of Champagne and an awards final certificate.
Nominate your grandparent for Specsavers Grandparent of the Year online