A big thank you from Gingerbread Village 2016
Posted on 5th January 2017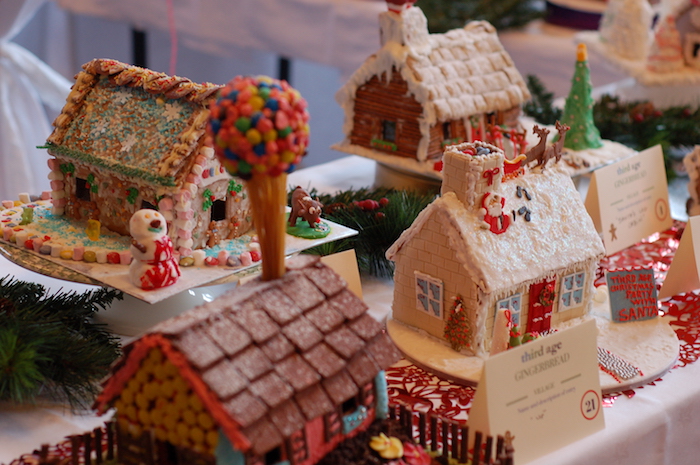 Well another year has come and gone and the Gingerbread Village event 2016 is packed away for another year! 2017 beckons and we're looking forward to what it brings.
We would like to acknowledge the support of and interest shown in the event. With over 24 entries to the competition the winning houses were decorated by Alde Leite and Adam Devitt (under 16 category), the quality and creativity of the houses and decorators was impressive.
Without the support of IKEA who donated the house kits and RKD Architects who sponsored the venue the event would not have been possible.
Thanks to Nancy Parnis of Face Painting Ireland and Jessica Freeman from the Culinary Arts school in DIT who gave a masterclass in decorating.
Thanks also to Lisa Carlile of The Cake Fairy, Athgarvan whose sublime creation of a Sugar Cube Igloo sponsored by Gem Pack Foods was part of a competition to guess how many sugar cubes were used in its construction.
A big shout out to Katie and the team at 98fm Thunders who added so much to the afternoon by their presence and sense of fun and activity.
Many thanks to Alpack Ltd and Celtic Chocolates for their continued and much appreciated support.
Here are a few of the images from the 2016 event. Keep an eye out for our event in 2017!