Will you still need me when I'm 64?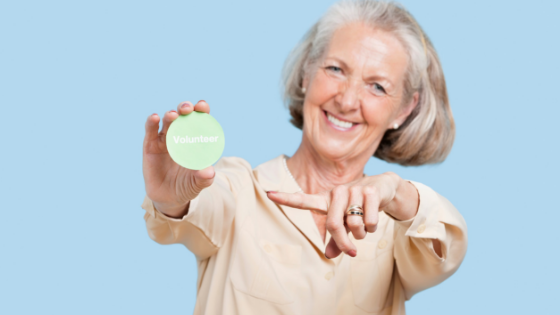 73% of older people want to volunteer some time and expertise when they retire, yet only 44% of them actually do so. Why the gap?
This is National Volunteering Week, running from May 13 to 19, a week dedicated to volunteering across Ireland, and run in partnership with Volunteer Ireland.
It has been said that Irish society would grind to a halt if the current army of volunteers walked away from their collective commitment, and while this may be an exaggeration, it is agreed that volunteering contributes greatly to Irish life at national and local level. In economic terms, the 2013 CSO Quarterly National Household Survey said volunteering amounted to over €2 billion annually. The wider value in health, social and cultural benefits is probably impossible to quantify.
Volunteering can very informal and many of us are involved through community living. Think of the thousands that serve in parishes, on resident associations, on Tidy Town Committees, work in charity shops, visit neighbours and friends in hospitals and nursing homes. The CSO estimates that 370,000 people alone volunteer in sport - coaching, transport, fundraising and more.
According to recent European research almost three quarters of older people approaching retirement say they want to do something worthwhile when they have more time, and many are also volunteering for various projects while still at work.
So what happens when they leave work and look around for pastures new? What prevents them from getting stuck in? One reason is they are not asked. Many voluntary organisations overlook the potential contribution of older people and exclude them, often unconsciously. Potential older volunteers may also face disincentives such as negative attitudes and stereotypes about their prowess, and unjustified age limits imposed by insurance companies. They may be reluctant to volunteer due to lack of self-confidence and a perception that they would not be wanted.
This gap in older volunteering matters. Older people giving time and expertise can cause a counterweight to the increasing isolation and ageism in modern Irish society. It can promote greater understanding between the generations supporting each other in a shared activity. For older people themselves, volunteering can ease the transition into retirement, add to a sense of self-worth, and help to continue the development of key competencies and skills. All the research shows that the more older people remain in the mainstream, engaged in life, the better for them, their families, community and society as a whole. At a basic level, happy, fulfilled older people are more physically and emotionally healthy. This has to be good news for our exchequer.
Local authorities can do their bit by adopting policies that encourage senior volunteering and provide accessible information on the various opportunities. The Department of Rural & Community Affairs recently called for submissions to a National Volunteer Strategy and launched 'A Vision for the Future of Irish Volunteering', promoting a society where volunteering supports vibrant, inclusive and sustainable communities throughout Ireland. It's a good sign of a new awareness.
Third Age, a not for profit organisation, trains and values older volunteers to deliver all our national programmes: SeniorLine, a confidential listening service for older people, Failte Isteach, offering free classes in conversational English to migrants, AgeWell, Companions for older people at home, and Closing the Gap, providing free digital skills courses and social contact for older people.
A Chinese proverb says 'a bit of fragrance always clings to the hand that gives you roses'. This tells us what many of us already know – in helping others, we often get back far more than we give.