World Elder Abuse Awareness Day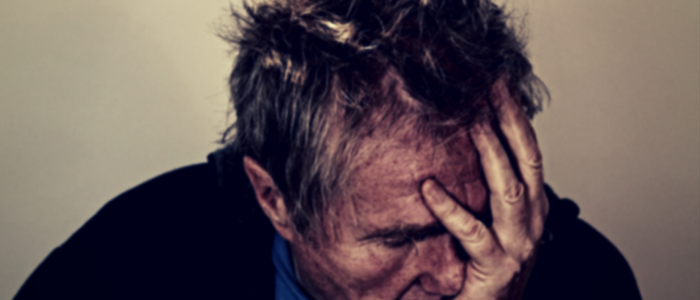 Mary, 67, is living with an abusive husband who constantly belittles her. She is now at the end of her tether.
Elizabeth, 73, is a very distressed caller who believes her children are trying to get Power of Attorney, and so control her financial decisions. She does not know her rights.
Sheila's sister regularly demands money to spend on alcohol. Sheila is single and is frightened of her sister.
Married couple, John and Frances, in their seventies, are very worried about their home situation, as their 42-year-old son is growing more physically abusive. They are afraid.
Joe is worried about his older neighbour as she is becoming increasingly frail. Her husband who drinks a lot leaves her alone at night. Joe is worried about them both as they are in their eighties. The family seems to be indifferent.
Grainne is divorced with four children; the eldest is very abusive to her. Grainne feels very distressed and too ashamed to discuss the situation with friends.
Only the names have been changed in the above sample of recent calls received to Senior Help Line, Ireland's only confidential peer telephone service for older people.
Of the 7,884 cases of abuse reported to the HSE in 2016 released this week, 3,029 concerned people aged 65 and over. The most common cases for this age group were psychological (27%), physical (22%) and financial (21%)
Thursday, June 15, is , aimed at focusing global attention on the problem of physical, emotional, and financial abuse of older people. This year's theme is 'Understand and End Financial Abuse of Older People: A Human Rights Issue'.
Emotional/Psychological abuse includes humiliation, intimidation, threats, general bullying, provoking fear, disrespect, isolating, denial of freedom and independence.
Physical abuse can be assault, hitting, slapping, kicking, rough handling, restraint or coercion. Financial abuse includes stealing, defrauding, exploiting, withholding money/pension, threatening if money is not given, coercing to share resources, intimidation to sign over property/make wills
Callers to Senior Help Line have reported all of these three types of abuse – as well as verbal abuse and neglect.
The figures this week were released by the National Safeguarding Committee of the HSE established in 2014 to highlight the problem of abuse of vulnerable adults. For the first time, it brings together abuse figures of older people and vulnerable adults aged under 65. Most of the figures came from service providers and nurses. Officials believe that the figure under-represents the extent of abuse, with a low rate of cases being reported by families, carers, home helps, Gardai and GP's
Family abuse is the type most frequently reported to Senior Help Line who will support a caller at risk. The situation is complicated as the abuser can sometimes be the older person's carer, and the older person typically wants the relationship to continue, but the abuse to stop. Volunteers are trained to support the caller in discussing options, such as who they may tell in safety – such as a family member, friend, neighbour, Community Health Nurse or other professional. Callers are also supported to discuss what other action they may wish to take such as reporting the situation to the HSE or Garda.
There are now many helpful organisations available to older people at risk. Senior Help Line and Sage Support & Advocacy are both programmes of Third Age, the national voluntary organisation promoting the health and wellbeing of older people in Ireland. Sage works to protect rights and dignity and lives of vulnerable adults and Senior Help Line offers advice through its national help line.
Aine Brady CEO of Third Age: "We would encourage anyone worried about elder abuse to contact us, or one of the other helpful numbers. These crimes flourish in silence and secrecy. Speaking out can break that conspiracy of silence, while at all times the safety and security of the older person is paramount," she says.
'Safeguarding Vulnerable Adults at Risk of Abuse' is a HSE service designed to protect older people. It includes a Safeguarding Team in each Community Healthcare Area, (nine in total). Senior Help Line has the name and telephone number of each member of the National Safeguarding Team and can provide these to callers. HSE Information Line 1850 24 1850, the line is open from Monday to Saturday 8am to 8pm. A new support number has been established by the National Safeguarding Office 061-461358, Sage Helpline 1850 71 94 00
Find the contact details of your local Safeguarding and Protection Team
Senior Help Line is open every day of the year from 10am to 10 pm LoCall 1850 440 444.