12th December 2016
Win an original Pauline Bewick Art piece
Time: 2:00 PM
Location: Winners will be contacted on December 12 by email/phone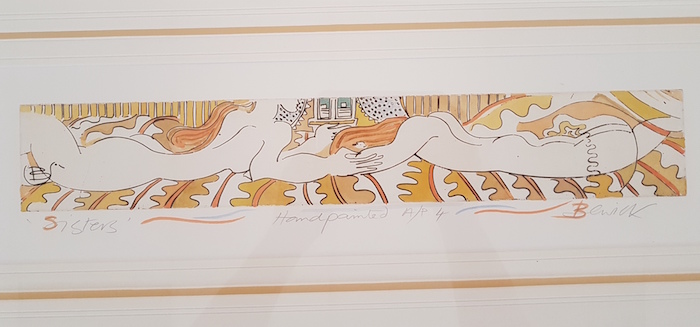 They say small is beautiful and they're definitely right on this one. Third Age is raffling a piece of art work by the acclaimed Irish Artist Pauline Bewick. The title of this beautiful piece is "Sisters" and it is a handpainted A/P 4, size 39.5cm x 6.2cm with a RRP of €1,000.
Be in with a chance to win this unique piece by purchasing a tickets for €10 each or 3 for €20.
The draw will take place on Monday 12 December 2016 and tickets can be purchased by contacting Yvonne at ykeane@thirdageireland.ie or by phone on 046 955 7766. Tickets will also be available at the Third Age stand at Art Source in the RDS from Friday 11 to Sunday 13 November.
All proceeds raised go to support the work of Third Age.
Third Age is a national voluntary organisation established 28 years ago, committed to providing services throughout Ireland which collectively help to alleviate social isolation primarily among older people, and which reach people of every generation. Third Age provides a vibrant programme of activities and services for older people. Today Third Age has over 1,400 volunteers, mainly older people, in 24 counties working variously as listeners, tutors and advocates. Third Age has three national programmes: Fáilte Isteach, Senior Help Line and Sage - Support and Advocacy Service for Older People.